The KC Rocker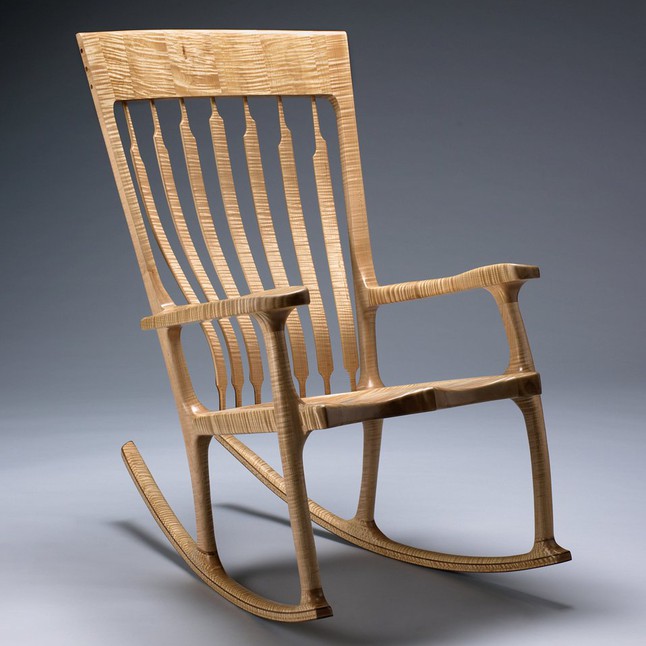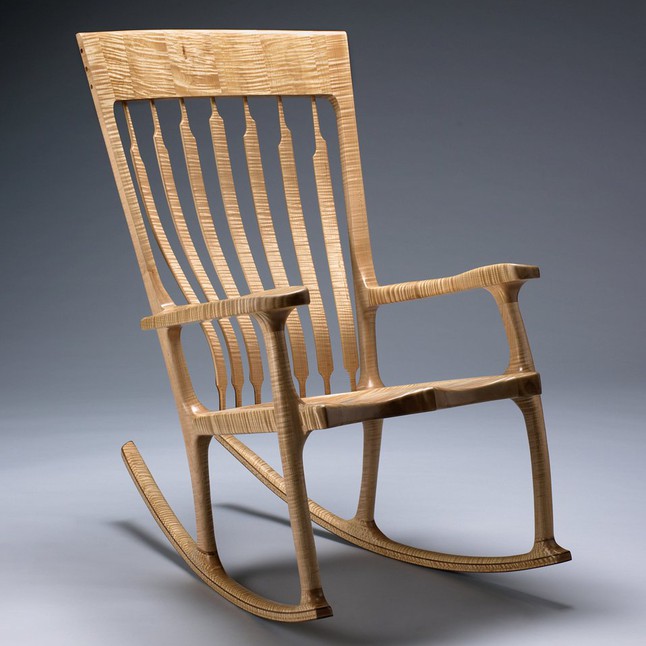 The KC Rocker
This Sam Maloof inspired rocking chair is made out of beautiful tiger maple with walnut accents. The back slats are flexible and conform to the unique shape of your back. Guaranteed to be the most comfortable chair you'll ever sit in and designed to fit you like a glove!
Small: 40" L x 25 1/2" W x 41 1/2" H
Med: 42" L x 27" W x 42 1/2" H
Large 42 1/2" H x 27 1/2" W x 43 1/2" H
All my furniture is made of hand picked, solid hardwood. My furniture has a lifetime structural guarantee and is made to last generations.
Customizable wood combinations.
Ready to ship in 7-8 weeks. Or sooner!
Shipping is automatically calculated by zip code. If you would like to see estimated shipping please feel free to follow the checkout instructions to the purchase confirmation page.